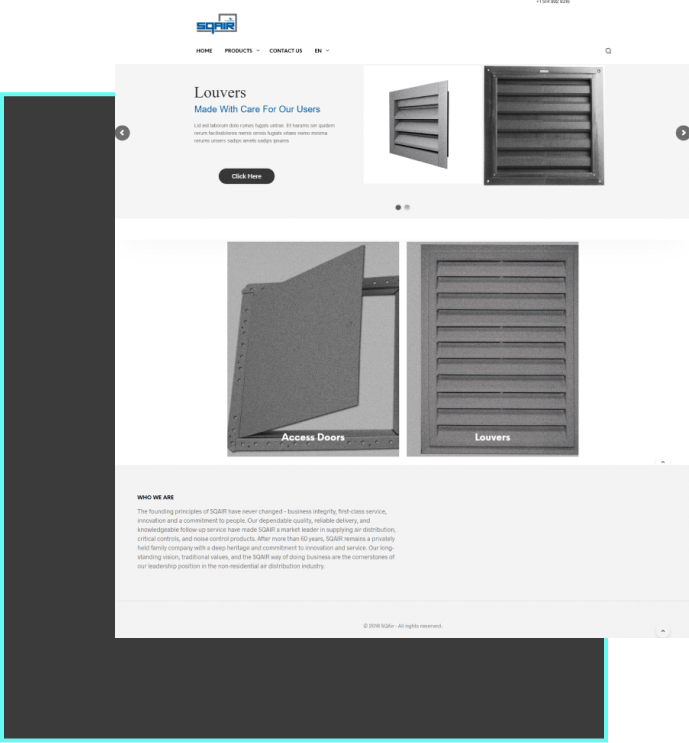 SQAIR, now part of the Airvector HVAC group, is a market leader in supplying Louvers for the Heating, Ventilation and Air Conditioning industry.
Magnificent Systems provided a number of services for SQAir in System Administration, Account Management and Website Development.
The SQAir website, as seen on the left, is our main systems deliverable for them, built for PC and mobile in mind.
Technologies: WordPress
Team: 1 developer
Duration: 2 months
Our experts will help you to embody your idea in the world of technology and progress.