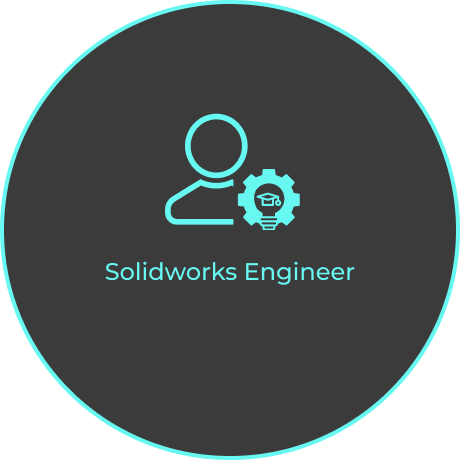 Magnificent systems is a software consultant firm specializing in software development and software outsourcing. Our main client, Airvector, requires additional workers in the field of mechanical drawing.
Airvector® is a family-owned business that services the bid & spec HVAC market with a high quality GRD product line since 1996. Some of the most prestigious buildings in North America are proudly equipped with Airvector air distribution products. Airvector also designs and manufactures Return Air Acoustic Access Panels and other custom panels since 2004.
As part of their product development and machine engineering, they rely on advanced 3D modeling software and projects. They currently use solidworks 2020.
Summary:
This mechanical drawing position has been held on premise at Airvector since 1998, and they are now currently looking to hire remote workers.
Magnificent systems is looking to fill this position. Upon hire, you will be working for Magnificent systems.
Create 3D Models of Airvector products in Solidworks;
Create 3D Models of new machines that will be assembled in Montreal, Canada;
The design for the machine drawings may be supplied by paper & pen drawing or text requirements;
Generate creative, cost-effective and manufacturable design solutions;
Good understanding of common manufacturing methods and applications;
Support mechanical product design and development;
Review drawings with machine and product designer;
Actively participate in Engineering Design Meetings;
Optimize design alternatives for various attributes, including performance, weight, package, quality, benchmarking, geometry creation and functional analysis;
Ensure Part Drawings comply with GD&T standards.
Associate's or Bachelor's Degree;
Minimum of 2 years of experience in a related field (automotive, powertrain, marine);
Verifiable SolidWorks capabilities, certification highly desirable;
Demonstrated creative and innovative spirit;
Self-motivated and accountable;
Mechanical aptitude/capability;
Proficient in GD&T;
Excellent communication skills with a team player mentality.